When I first started looking for a low point weight watcher hummus recipe, I quickly realized the amount of olive oil and tahini required would be an issue. I knew I would need to make adjustments. That's when I discovered Tamari. Keep reading to find out just how fantastic this turned out to be!
It's Possible to Have A Low Point Weight Watcher Hummus Recipe!
Hummus is one of those snack foods that I could eat all day long. It's such a versatile dip that I could use it with a variety of different things for dippers. Do you have leftover veggies? Dip them in hummus! Low points chips in your pantry? Grab the hummus! Making a wrap for lunch? Use hummus instead of mayonnaise! But with the olive oil and tahini being so high in points, is it possible to have a low point hummus? Absolutely!
What Is Hummus?
Hummus is a classic Middle Eastern recipe that is made when you drain and rinse chickpeas, also known as garbanzo beans, and in a food processor combine it with tahini and other spices to make a smooth and creamy dip. While you can find hummus in practically any grocery store, it's actually very simple to make hummus at home.
Frequently Asked Questions About Hummus:
Is Hummus Healthy For A Low Carb Lifestyle?
For the most part, hummus is rich in healthy fats, fiber and protein which balances the higher carb count in the chickpeas. If you are following a strict keto diet, substitute garbanzo beans in part with cauliflower to decrease the net carbs. However, if you are just trying to lower the amount of carbs you are consuming, the net carbs in 1/3 cup of hummus is roughly 13 grams, which could be compatible with certain low carb diets.
According to  Ryan Raman, MS, RD, "Research has linked hummus and its ingredients to a variety of impressive health benefits, including helping fight inflammation, improving blood sugar control, better digestive health, lower heart disease risk and weight loss.
Moreover, hummus is naturally free of common food allergens and irritants, such as gluten, nuts and dairy, which means it can be enjoyed by most people."
What Can I Substitute for Tahini in Hummus?
The tahini is what gives hummus the nutty flavor and texture that it is known (and loved) for. Recently, I've discovered tamari, which is very similar to soy sauce. It provides the umami flavor that's needed without the added fats in the oil or tahini.
Is it better to use canned chickpeas or dried chickpeas?
This really depends on the amount of time you want to invest in making your hummus. Fresh is always best, but several food bloggers and chefs over the years have made the claim that canned chickpeas can be on par with standard hummus that you purchase in a grocery store.
How Do I Make Hummus smooth and creamy?
If you have the time to soak, rinse and cook your chickpeas, here's what you would do:
Soak the dried chickpeas in a pot with a sprig of thyme for 12 hours before cooking.
Rinse the pot and drain the beans before adding in 2-3 cloves of garlic, thyme, a tsp of salt and a teaspoon of baking soda to your beans as they cook to really soften them
After cooking, rinse well and massage off any remaining skins before adding to the food processor.
This results in the rich, smooth and creamy texture in your hummus that you are looking for.
What Other Toppings Can I Add To Hummus?
When you are thinking about toppings to include in your hummus, think about the standard varieties you would find in a grocery store. Once you have made your delicious and creamy homemade hummus recipe, consider elevating it with toppings to amp up the flavor to the next level.
Roasted Red Pepper
Pine Nuts
Pomegranate and Molasses
Diced tomatoes, cucumbers, feta cheese, basil
Lemon juice, goat cheese and thyme
Tomatoes roasted with Za'atar seasoning
Tzatziki
Sliced olives and salami
Giardiniera
Avocado, Tomatoes, Cilantro and Cotijia cheese
Pepperoni and Mozzarella
Salsa, black beans and corn
Corn, cotijia cheese, lime juice and cilantro
Lemon and Pesto
What Other Dishes Can I Make With Hummus?
Typically, when you think about hummus, it's a Mediterranean style dish. Therefore, the dishes you serve along side it should be inspired by similar flavors of rosemary, thyme, garlic, lemon, etc. I would recommend trying some of these dishes: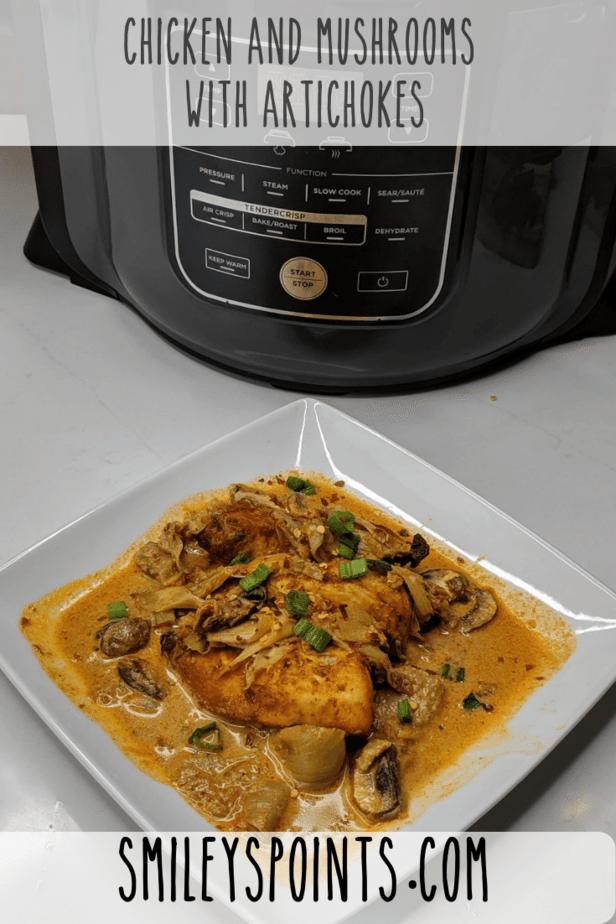 Check out these other dip recipes as well.
How Many Points Are In This Recipe?
With the new PersonalPoints Plan, points can vary for each individual person based on their unique list of zero point foods. Points can also vary with different brands. Please use your recipe maker to determine your exact points.
Are You on WW Connect?
Find me on WW Connect @Sassycooking_Alyssa to see my full recipe list!
Low Point Garlic Hummus
Elevate your snacking experience with this irresistibly creamy Garlic Hummus, a wholesome, versatile dip made from heart-healthy chickpeas, zesty lemon, and fragrant garlic, perfect for pairing with your favorite vegetable slices.
Ingredients
1 15-ounce can of chickpeas (rinsed and drained)*
2 cloves garlic, chopped
2 to 3 tablespoons fresh lemon juice
1 teaspoon Bragg Liquid Aminos, or low-sodium tamari
3 tablespoons water, or vegetable broth
1 tbsp olive oil, *Optional - Drizzle on top
Instructions
Gather your ingredients and place them into a food processor.
Using pulse, Blend all the ingredients into a thick paste, using a small amount of water as necessary to achieve desired consistency.
Serve chilled with fresh vegetable slices
Notes
You can easily change the flavor of hummus by adding roasted red peppers, za'atar seasoning, or sriracha to it. Have fun playing with zero point add ins to mix it up!
Nutrition Information
Yield

4
Serving Size

1 grams
Amount Per Serving
Calories

213
Total Fat

6g
Saturated Fat

1g
Trans Fat

0g
Unsaturated Fat

5g
Cholesterol

0mg
Sodium

219mg
Carbohydrates

31g
Fiber

8g
Sugar

6g
Protein

10g
*This is an automatic calculation by a third party app*
Looking For More Weight Watcher Recipes?
Sign Up For Our Email List and Get This Starter Guide for Emotionally Healthy Eating!