When you are constantly on the move, finding Weight Watcher friendly slow cooker recipes can be the difference between a healthy meal and grabbing something less nutritious on the go. A slow cooker is an excellent appliance for making healthy meals because you can cook the meal all day and come home to a ready-to-eat dish. You can also prepare the ingredients the night before and put them in your slow cooker before going to bed, waking up in the morning to a delicious meal waiting for you! It's perfect for people with busy schedules who don't have much time to cook.
Cool Weather = Slow Cooker Recipe Weather
Growing up, I knew that when the summer months passed and cooler weather settled in, the trusty crockpot would find its way back to the kitchen counter. This is the season of warm soups, hearty stews and delicious chili meals. Recipes that call for tons of cream, butter, and fat in an attempt to comfort your soul against the gray skies and plunging temperatures.
Trust me, I'm a believer that food is a way to comfort you. It's when we change our mindset that comfort and healthy can coincide that we can achieve success. You can build on flavors using seasonings and your zero point foods instead of relying on high carbs like potatoes, high fats in cream and butter or choosing less lean cuts of meats.
What are simple slow cooker recipes for beginners?
Using various Weight Watchers Crockpot recipes makes it easy for beginners to make healthy meals. A large part of making healthy lifestyle changes is implementing them in your daily life. When your life is filled with work, appointments, kids, friends, family or something else, the less time you need to think about meals, the easier it will be.
Can slow cooker meals be made in advance?
The great thing about slow cookers is that everything goes into one pot at the same time and cooks all day long. If you meal prep on Sundays, you can easily make Ziploc bags for each meal to throw in the freezer to use during the week. When you are ready to leave for the day, empty the contents of the Ziploc bag into the crockpot, set the temperature and off you go! By the time you return, you will have a healthy meal waiting for you.
Can an Instant Pot be substituted for a slow cooker?
An instant pot was designed to take the place of several appliances in your kitchen. The slow cooker is one of them! You can use the Instant Pot for slow cooker recipes by using the slow cooker setting. This feature tells the appliance to heat the pot but without pressurizing the contents.
If you love cooking in your instant pot, then you will love my recipe for Egg Roll in a Bowl!
"Rainbow" Chili
I know you're asking "What is Rainbow Chili? This recipe has the perfect ability to disguise vegetables into a kid-friendly (and husband-friendly, in my case) dish that is easy to make and tastes amazing. The use of rainbow carrots along with veggies of all colors makes this a "Rainbow" dish!
This recipe is perfect to use up extra vegetables.
The base of this chili is bell peppers, the protein, tomatoes and the seasonings. You can incorporate a wide variety of vegetables into this recipe to make your own combination. Typically, I always have zucchini or summer squash and rainbow carrots on hand in my kitchen. These are my go-to veggies! We started calling this rainbow chili because of all the different colors that were going into the pot. However, if you have other kinds of peppers, eggplant, butternut squash or even pumpkin, throw it in to add some variety!
As for protein choices, if you use ground chicken or turkey, you will maintain zero points per serving. As for our family, we tend to use extra lean ground beef
My daughter and my husband are very picky about what vegetables they will eat. By dicing up the veggies into small pieces and almost "hiding" them in the chili, they are getting the nutrition I know they need and they barely notice they are there.
How Many Points Are In This Recipe?
With the new Plan, points can vary for those with diabetes. Check your zero point foods. Points can also vary with different brands. Please use your recipe maker to determine your exact points.
Are You on WW Connect?
Find me on WW Connect @Sassycooking_Alyssa to see my full recipe list!
Turkey Chili with Rainbow Carrots and Bell Peppers
Total Time:
2 hours
25 minutes
This is a turkey chili made with brilliant colorful produce and simmered until all the flavors have melded together, creating a hearty and satisfying meal.
Ingredients
1 lb 99% Fat Free Ground Turkey Breast
2 Bell Peppers, medium, Orange/Green, Finely chopped
1 Small white onion, finely diced
1 Zucchini, shredded
3 Rainbow Carrots, shredded
28 oz Tuttorosso Crushed Tomatoes w/ Basil (no salt added)
1 Medium Cauliflower, Riced
2 tbsp Chili Powder
3 Cloves Garlic, Crushed
1 tbsp Crushed Red Pepper
Sliced Jalapeno (Optional)
Instructions
In a medium skillet, brown the ground turkey, drain and add to slow cooker.
Dump in remaining ingredients, stirring to combine. Feel free to add jalapeno here if you like spice!
Cook low and slow for a minimum of 2 hours
Notes
Note, if using an Instant Pot, use the saute function to brown your ground turkey to make this a one pot meal! Once the turkey is cooked and drained, add in remaining ingredients and use the chili function to have it ready in under an hour! 
Nutrition Information
Yield

8
Serving Size

1 grams
Amount Per Serving
Calories

173
Total Fat

3g
Saturated Fat

1g
Trans Fat

0g
Unsaturated Fat

2g
Cholesterol

40mg
Sodium

299mg
Carbohydrates

19g
Fiber

6g
Sugar

10g
Protein

22g
*This is an automatic calculation by a third party app*
Did you know that carrots reduce the acidity in tomato sauce?
I love incorporating carrots in anything that has a tomato base. The acidity in tomato sauce is what often gives me uncomfortable heartburn after meals. If you are prone to heartburn like I am, you could consider adding 1/4 tsp of baking soda to your tomato sauce to change the pH balance.
However, an easier solution is to add carrots! Carrots have natural sugars that while experts can not say for certain change the acidity, it does change the flavor to make it easier to digest.
Other Slow Cooker Recipes You Have To Try With Weight Watchers!
Healthy Chicken Tikka Masala In A Slow Cooker
Looking for an easy chicken tikka masala slow cooker recipe? This is a healthy recipe for weight watchers and it's delicious too!
Get The Recipe
Crock-Pot Acorn Squash Soup Recipe
Whip up this easy vegetarian recipe for Crock-Pot Acorn Squash Soup and enjoy a bowl of hot healthy soup for Meatless Monday or any day of the week!
Get The Recipe
Lemon Basil Slow Cooker Chicken
If you are looking for a comforting and healthy meal that's easy to make, then Lemon Basil Slow Cooker Chicken is just the dish for you! This delicious meal is packed with flavor and is sure to leave your taste buds delighted. The slow cooker really brings out the flavor of the chicken, and the combination of lemon and basil creates a wonderful aroma that will make your kitchen smell amazing.
Get The Recipe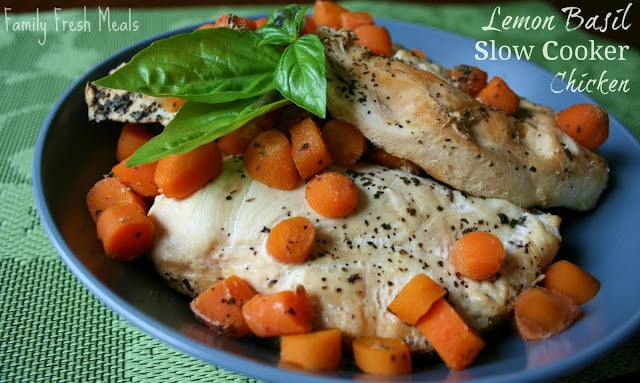 Crockpot Chicken Taco Soup
This is one of those recipes that will be requested by your family over and over again. Easy Slow Cooker Taco Soup!
Get The Recipe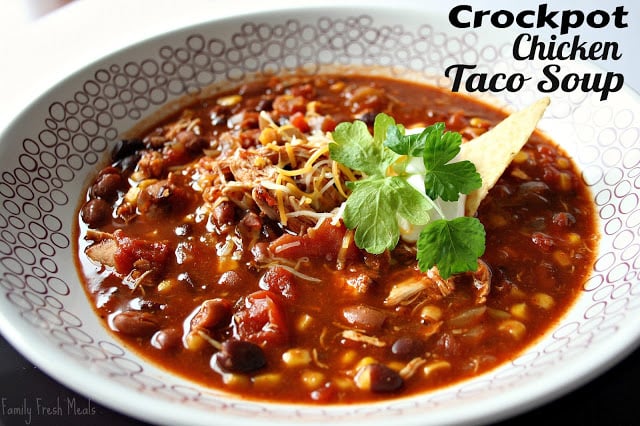 Other WW Friendly Recipes For Slow Cookers That Are Low in Points
Easy Crockpot Shredded Chicken
Shredded Chicken is so versatile. You can have it on hand to add to salads, wraps, or your breakfast scramble!
Get The Recipe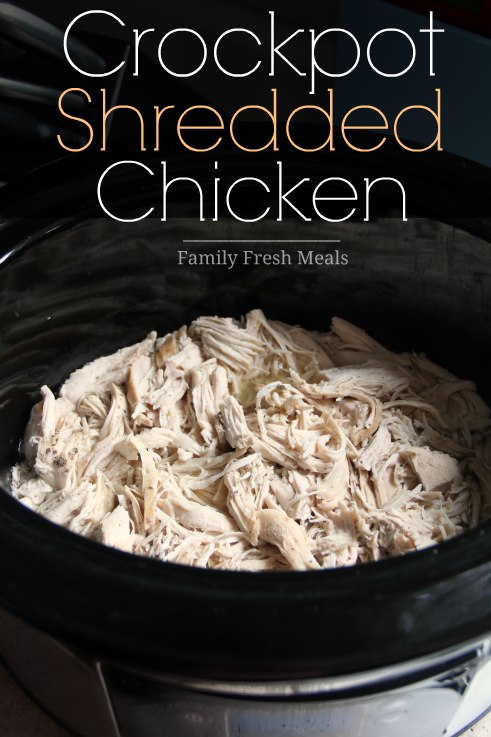 Slow Cooker Tomato Balsamic Chicken – Slender Kitchen
This seven ingredient slow cooker chicken dish is packed with flavor from canned diced tomatoes, garlic, Italian seasoning, and balsamic vinegar. So easy and so good!
Get The Recipe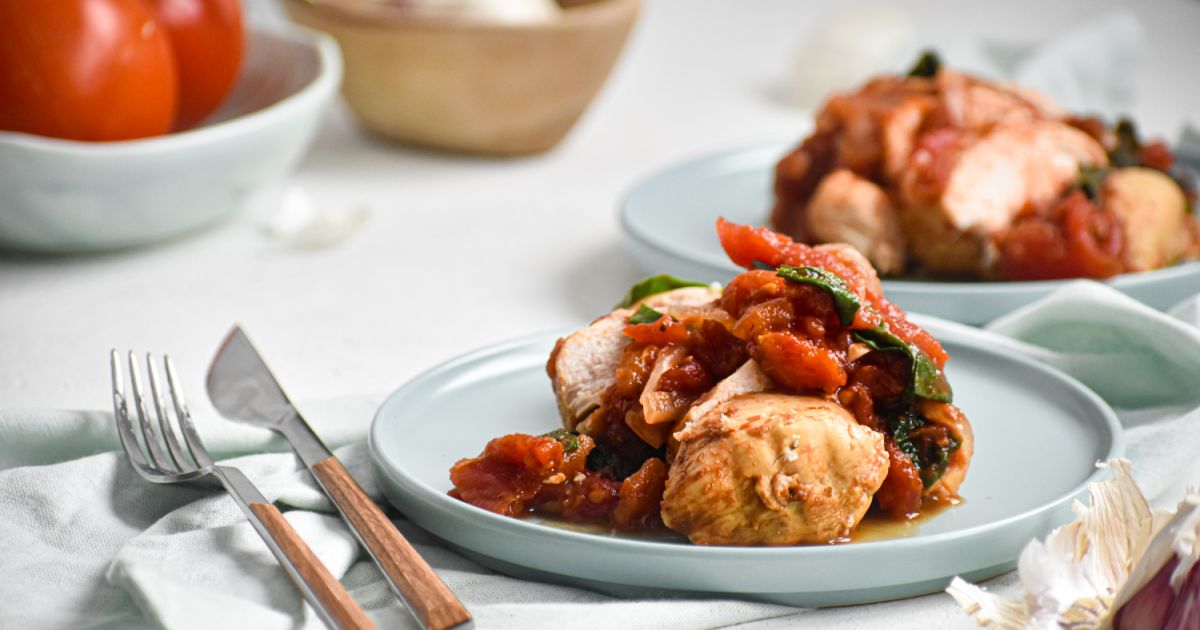 Slow Cooker 3-Bean Vegetarian Chili Recipe
It doesn't get any easier than this 3-bean vegetarian slow cooker chili. Just throw in the ingredients you'll be rewarded with a healthy meal by dinnertime. When you marry into a family, there are certain expectations placed upon you. For me, it was learning to make my mother-in-law's crockpot apple…
Get The Recipe
Crock Pot Santa Fe Chicken
Crock Pot Santa Fe Chicken made with corn, black beans, tomatoes and seasonings – no pre-cooking, and made with pantry staples.
Get The Recipe
Slow Cooker Italian Red Pepper Chicken
The most amazing slow cooker chicken with red peppers, tomatoes, garlic, and tomatoes. Easy to make, delicious, and works with pasta, rice, spaghetti squash, and so many other dishes.
Get The Recipe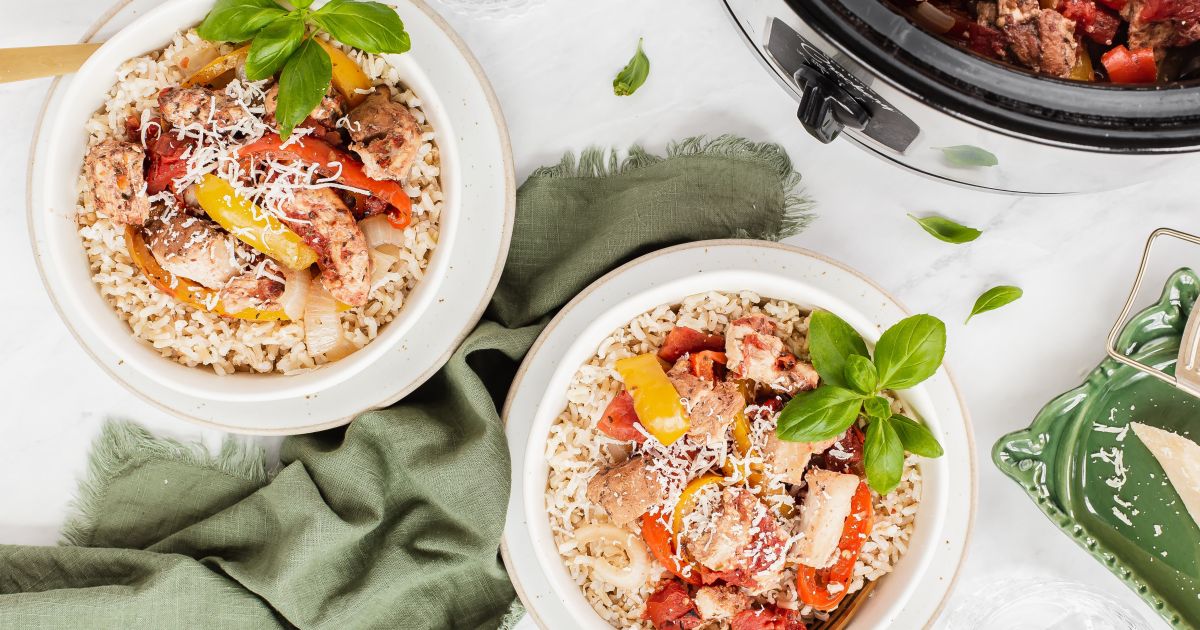 Crock-Pot Root Beer Pulled Chicken Recipe
The whole family (the kids too!) will love this moist & delicious recipe for Crock-Pot Root Beer Pulled Chicken! It can be made into a slow cooker freezer meal!
Get The Recipe