Welcome to Sassy Cooking, where we're all about delicious and healthy Weight Watchers breakfast recipes to kickstart your day! Breakfast is often referred to as the most important meal of the day, and with good reason. It sets the tone for your energy levels, metabolism, and overall well-being. With Weight Watchers, you can enjoy a satisfying breakfast while staying on track with your weight loss goals. In this post, we'll share a variety of mouthwatering breakfast recipes that are both nutritious and points-friendly. Get ready to discover new favorites and energize your mornings!
Why Breakfast Matters on Weight Watchers
Before we delve into the delectable recipes, let's discuss why breakfast holds significant importance when following the Weight Watchers program. A nourishing breakfast not only jumpstarts your metabolism but also helps control hunger and cravings throughout the day. By fueling your body with a well-balanced meal in the morning, you'll be more likely to make healthier choices and maintain a steady energy level. Plus, with a wide range of ingredients and flavors to choose from, you can customize your breakfast to suit your taste preferences and dietary needs.
Weight Watchers Breakfast Recipes Without Eggs
Are you in search of satisfying breakfast options without eggs? Look no further! We understand that some individuals may have dietary restrictions or simply prefer to skip eggs in their morning meal. Here are a few delicious Weight Watchers breakfast recipes that are egg-free and full of flavor:
Weight Watchers Oatmeal Delight
Start your day with a hearty bowl of Weight Watchers oatmeal. This comforting classic is a perfect canvas for creativity. Top it with a variety of fresh fruits, a sprinkle of cinnamon, and a drizzle of honey for a touch of sweetness. You can also add some chopped nuts or a dollop of Greek yogurt for extra protein and crunch. If you're looking for something simple to just keep in the fridge for a grab and go option, try the Fruity Tiramisu Overnight Oats!
Weight Watchers Pancakes with Blueberry Compote
Indulge in fluffy and guilt-free pancakes topped with a luscious blueberry compote. Prepare a batch of Weight Watchers pancakes using a combination of whole wheat flour, non-fat Greek yogurt, and a hint of vanilla extract. Cook them until golden brown and serve with a warm blueberry compote made from fresh or frozen blueberries, a touch of sweetener, and a squeeze of lemon juice. It's a breakfast treat that feels like a decadent indulgence.
Not a blueberry fan? Check out this recipe for Pumpkin Banana Pancakes for only 1 Point for 2 silver dollar sized pancakes!
Weight Watchers Breakfast Recipes: FAQs
Can I Meal Prep Weight Watchers Breakfast Recipes?
Absolutely! Meal prepping can be a game-changer when it comes to maintaining a healthy and efficient morning routine. Many Weight Watchers breakfast recipes can be prepared in advance, making it easier to stick to your plan. Consider preparing overnight oats, breakfast burritos, or muffins ahead of time, portioning them into individual servings, and storing them in the fridge or freezer. This way, you'll have grab-and-go options ready for busy mornings.
Are Weight Watchers Breakfast Recipes Family-Friendly?
Indeed! Weight Watchers breakfast recipes can be enjoyed by the whole family, regardless of whether they're following the program. These recipes are designed to be flavorful, nutritious, and
suitable for everyone. Feel free to adjust portion sizes or serve them with additional side dishes to meet the varying needs of your loved ones. It's a great way to introduce wholesome and delicious meals to your family's breakfast routine.
Can I Incorporate Protein into Weight Watchers Breakfast Recipes?
Absolutely! Including protein in your breakfast is a great way to stay satisfied and fuel your body for the day ahead. Consider adding sources of protein like non-fat Greek yogurt, cottage cheese, tofu, or protein powder to your recipes. These additions will not only enhance the nutritional value but also contribute to the overall balance of your breakfast.
Can I Make Weight Watchers Breakfast Recipes Gluten-Free?
Definitely! Many Weight Watchers breakfast recipes can be easily adapted to be gluten-free. Opt for gluten-free grains like quinoa, brown rice, or certified gluten-free oats. Swap regular flour with gluten-free alternatives such as almond flour, coconut flour, or a gluten-free flour blend. By making simple ingredient substitutions, you can create delicious gluten-free breakfasts that fit perfectly into your Weight Watchers plan.
Are There Quick and Easy Weight Watchers Breakfast Recipes?
Absolutely! We understand that mornings can be hectic, and you may be short on time. That's why we've curated a collection of quick and easy Weight Watchers breakfast recipes that can be whipped up in no time. From smoothies and overnight oats to grab-and-go options, these recipes will ensure you have a satisfying breakfast without compromising your schedule.
Can I Customize Weight Watchers Breakfast Recipes to My Taste Preferences?
Absolutely! One of the best aspects of Weight Watchers breakfast recipes is their versatility. Feel free to customize the recipes to suit your taste preferences and dietary needs. Experiment with different fruits, spices, and flavor combinations to make each recipe your own. Remember, the goal is to enjoy a nutritious and delicious breakfast that makes you excited to start your day.
Other Weight Watchers Breakfast Options
Savory Vegetable Frittata
If you're in the mood for a savory breakfast, try a vegetable frittata packed with nutritious ingredients. Sauté an assortment of colorful vegetables like bell peppers, spinach, mushrooms, and onions. Mix them with egg substitutes or silken tofu for a protein-rich alternative. Season with herbs, spices, and a sprinkle of reduced-fat cheese for a burst of flavor. Bake until golden and enjoy a satisfying and satisfying start to your day.
Fruit Salad With Maple-Walnut Greek Yogurt Dip
Well, it's that time of year again: warmer weather, backyard parties, and fruity treats! Mmm… Fruit salad.
Get The Recipe
Fruity Yogurt And Oat Cups
My delightful Fruity Yogurt & Oat Cups harmoniously blend nutritious ingredients with scrumptious flavors.
Get The Recipe
Peanut Butter Cookies for Breakfast!
Peanut butter cookies, low in points to be weight watcher friendly! Using Truvia, applesauce and PB2, learn how easy swaps make healthy cookies!
Get The Recipe
Vegan Apple Beignets
These vegan apple beignets are fluffy and sweet, perfect for dipping in your morning coffee or enjoying at night when you're craving something sweet.
Get The Recipe
Keto French Toast Slices or Sticks Recipe
Kids love this easy keto french toast especially when made in sticks for dipping. It freezes well too for quick breakfasts on busy mornings.
Get The Recipe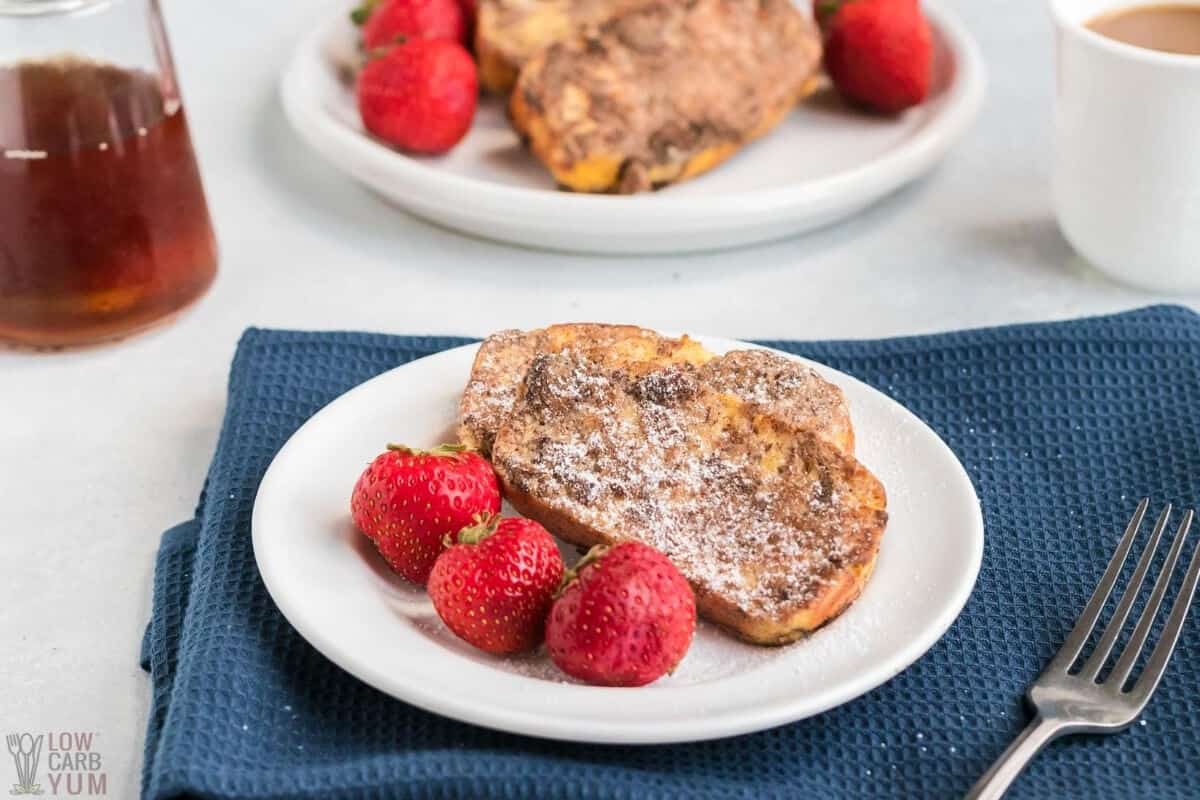 Vegan Blueberry Zucchini Muffins
These nutrition-packed Blueberry Zucchini Muffins are the absolute best! Simple ingredients, minimal prep time, and packed with delicious nutrients!
Get The Recipe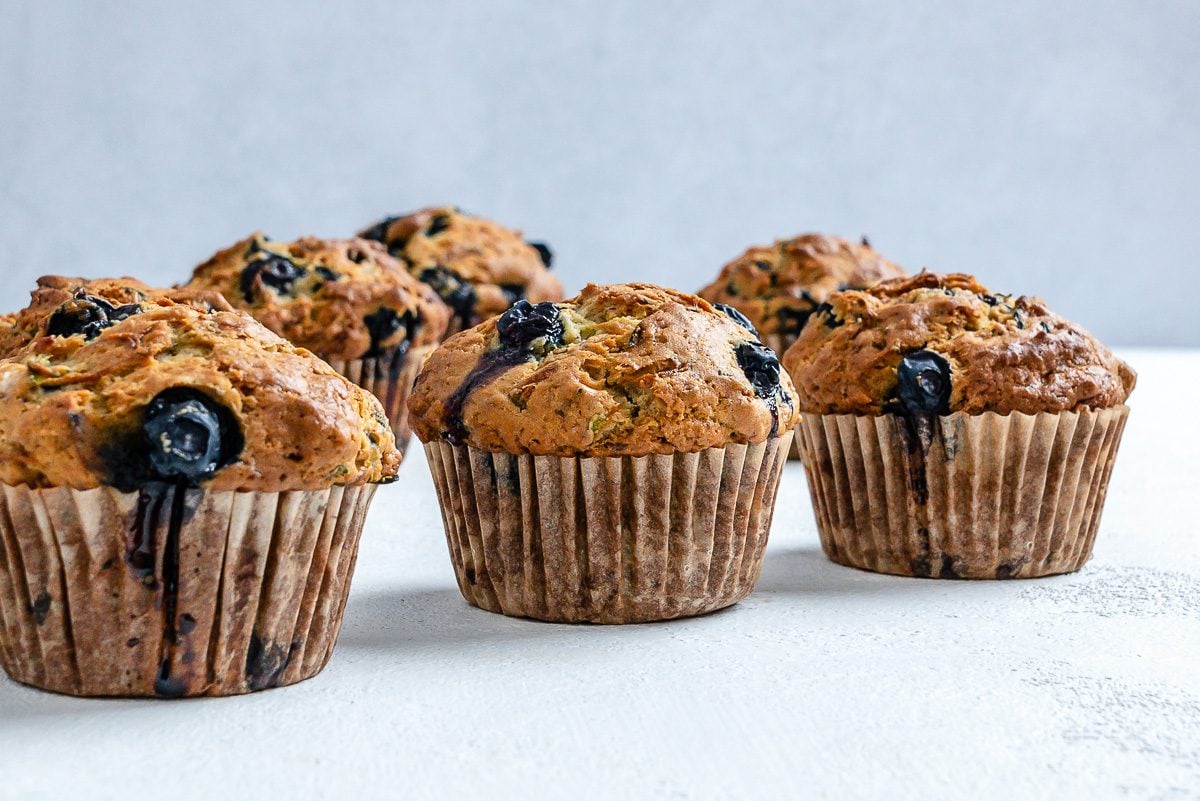 Easy Strawberry Banana Muffins
Healthy strawberry banana muffins perfect for breakfast and lunch boxes.
Get The Recipe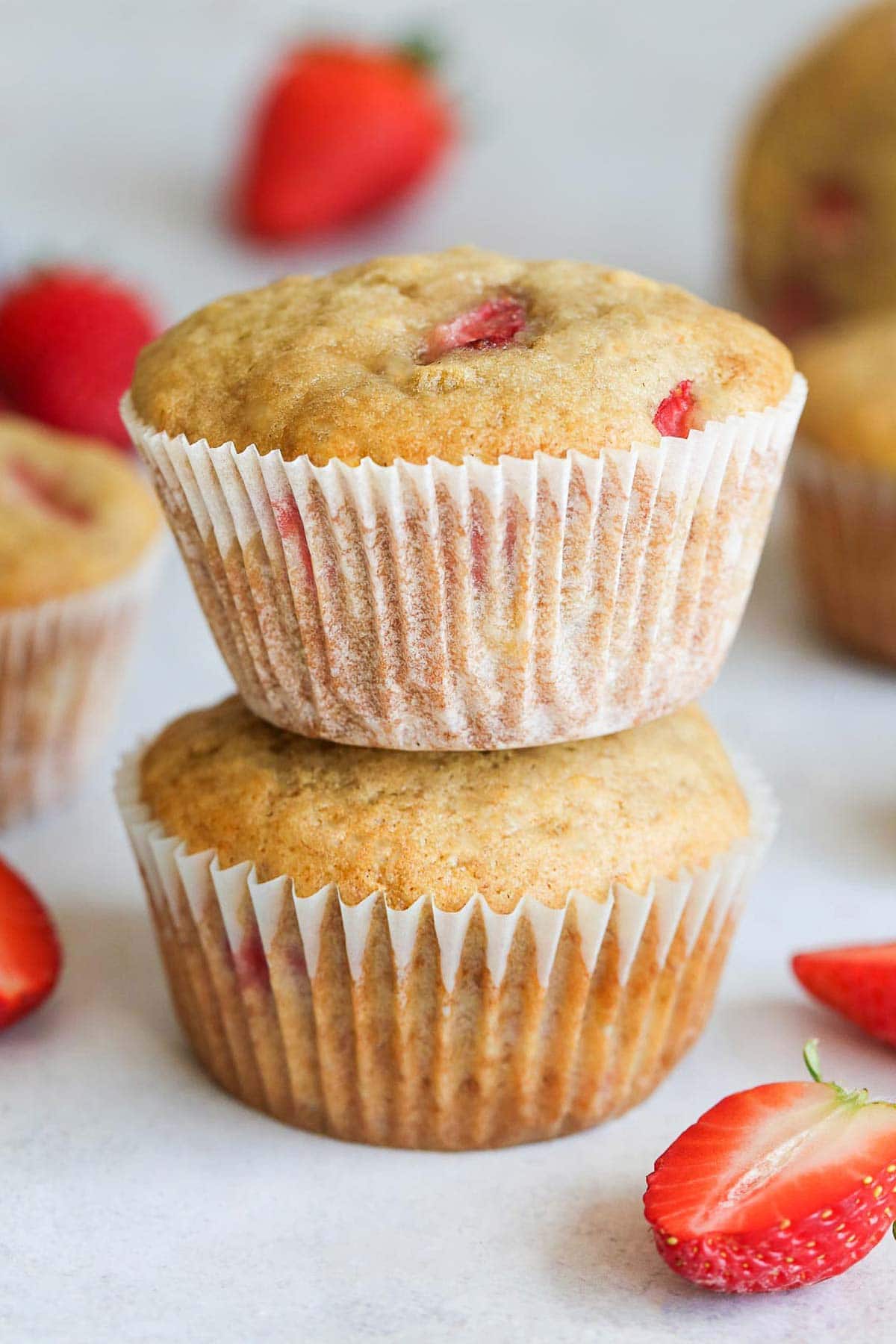 Start your mornings on a delicious and healthy note with these mouthwatering Weight Watchers breakfast recipes. Whether you're in the mood for a warm bowl of oatmeal, a protein-packed frittata, or fluffy pancakes, there's something for everyone to enjoy. With Weight Watchers, you can embrace a lifestyle that combines wellness and flavor, all while achieving your weight loss goals. So, rise and shine with these satisfying breakfast options, and make every morning a delightful and nutritious experience.
Have you started Weight Watchers yet? You can get one month free when you join now!
Sign Up For Our Email List and Get This Starter Guide for Emotionally Healthy Eating!